Hey everyone!

Last time I made a blog post Kazusa told me that people wanted to hear about my life, not (only?) about new English!
So this time you get both.
New English for computers!
When someone is using a map program, or showing a picture, you can use these phrases:
"Can you zoom in?" = This means to make the picture bigger, to see more details.
"Can you zoom out?" = This means to make the picture smaller, so you can see what is around it.
What's happening in my life?
Today I had a last lesson with one of my students who is moving to Shiga.
It was a little sad because I really enjoyed chatting with her.
She said in a few years she expects to live near here again so I hope she comes by again.
Also, one of my (Japanese) friends is coming to my house tomorrow to hang out.
We are going to play old video games together.
We finished all of the Mario games from the Mario on the ファミコン up to the Mario for the Wii.
Tomorrow I think we will start the one for the WiiU.
We also played a game called Kaizo Mario, it was really hard and super fun.
See you next time!
James
P.S. Kazusa and I made another YouTube video this evening, check it out!
記事が役に立った!時はクリックで応援お願いします(・ω<) テヘペロ


にほんブログ村



英語 ブログランキングへ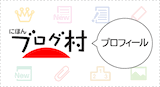 Youtube動画レッスンもやっとります!


Realize Youtubeチャンネル