Hi internet people!

Today I'll tell you about what I did yesterday and why I was so excited about it!
Warning! The next part is very technical, but I will try to simplify it.
As you all know, I am totally a PC geek.
Well, my PC has a nice CPU and a nice GPU. [CPU = calculating brain, GPU = 3D brain for games]
These two parts can get quite hot when I use my PC intensely.
So these parts have heatsinks on them, which are big metal blocks with fans.
When they get hot, the fans spin faster to cool them down.
The problem with this is that the fans are noisy! And I hate noisiness!
What can we do then?
Well, the CPU and GPU are connected to their heatsinks using a kind of paste that transfers the heat.
The standard cheap kind can transfer the heat kind of slowly.
For example if you hold a spoon and put it in boiling water, it takes a long time before the spoon is too hot to hold. This is poor thermal transfer.
But if the spoon was made of copper (Cu) then it would get really hot very fast!
This thermal transfer speed is measured in W/m/C (watts per meter per degrees Celsius).
For example, Copper is 398, Wood is 0.13, Lead (Pb) is 35.
So you can hold a stick that is on fire and it is okay, but not a copper spoon in boiling water.
Standard thermal paste between the CPU and the heatsink is 5-10 W/m/C.
One benefit of this thermal paste is that it is non-conductive, that means electricity can't move through it. So if you accidentally spill a little or put too much on your CPU and it touches other parts of the computer, it wont cause troubles.
Yesterday, I got a new product called liquid metal! [Name: Thermal Grizzly Conductonaut]
It is conductive, so I have to be very careful when applying it so that it does not cause a short (when electricity jumps someplace it should not go).
Liquid metal is mainly made of Gallium and Indium, and has a thermal conductivity of 73, which is at least 7x better than standard thermal paste.
That means that the heat from the CPU and GPU will quickly and easily be transferred to their heatsinks so they can be cooled down more easily.
And that means that the fans on my computer can spin a lot slower to keep my PC at the same temperature as before, and that means my system will be a lot quieter!
Yay! A quieter computer that has the same performance!
I am so glad now, I can use my PC and most of the time my fans are actually off for total silence!
Specifically, my CPU fan is spinning about 15% slower, and my GPU fan is about 20% slower!
This is why I was so excited and happy yesterday!
Was this too difficult? Should I do my old style blog-post?
Let me know (or tell Kazusa)!
See you next tim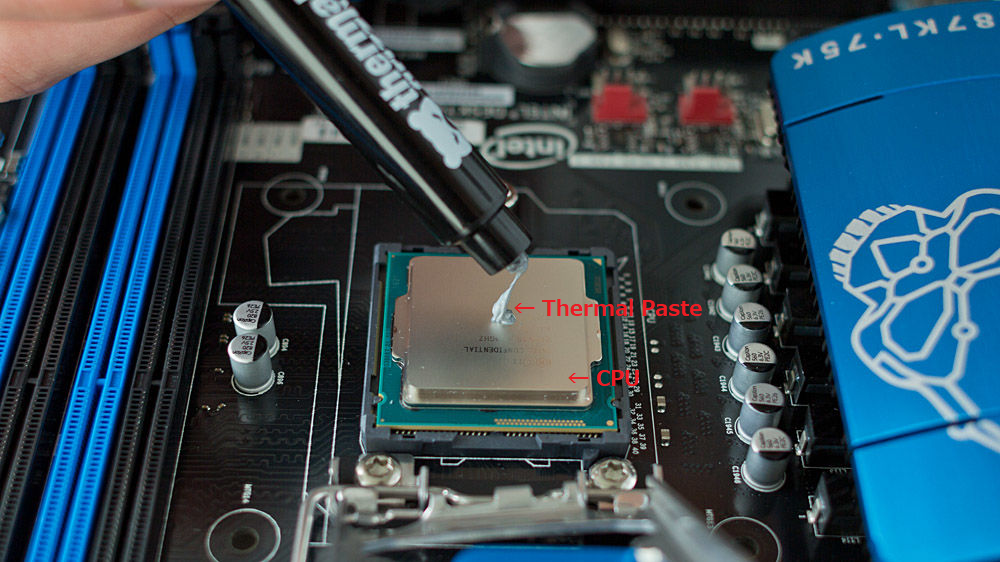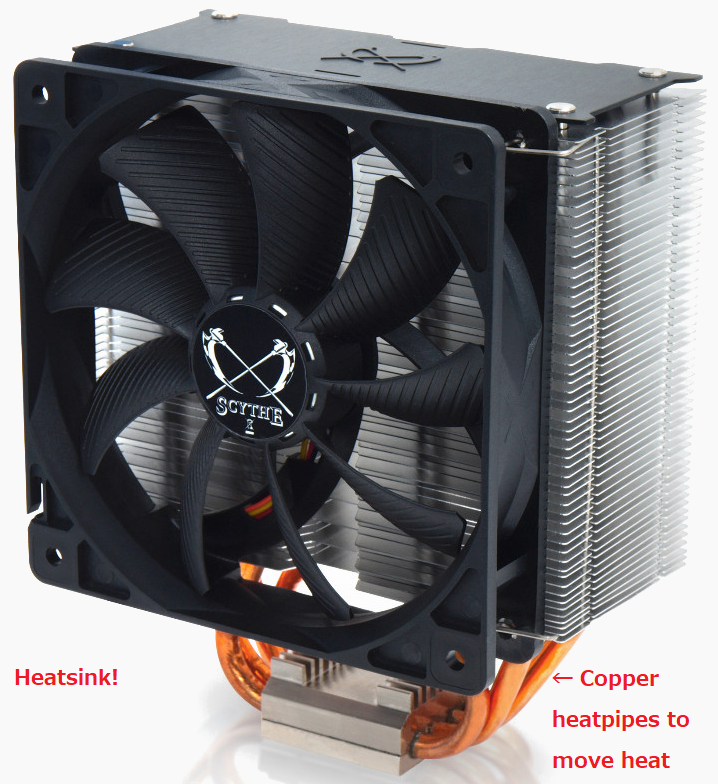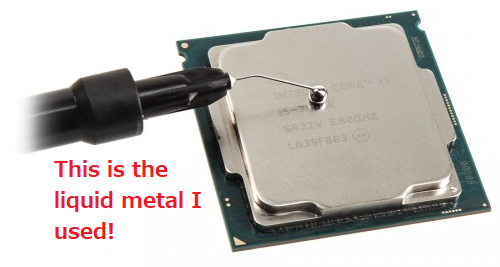 ▼▼▼▼▼▼▼▼▼▼
オンラインレッスンにご興味のある方はこちらをご一読ください。
J&Kと仲良くなれるTwitter 英語の質問もOK(^0^)/
@RealizeEnglish
▲▲▲▲▲▲▲▲▲▲